Pump up your sex appeal with men's hot underwear
Posted on February 28 2019
One needs to be honest about one thing - sex appeal. Yes, sex appeal does matter a lot. Many of you might look for it in your partner. However, this goes both ways. Your partner might also be looking for the same thing in you. Therefore, it's high time men start paying attention to these attributes too. And pumping your sex appeal doesn't cost you a fortune or makes you put laborious amounts of effort. Men can increase their sex appeal by inculcating some exciting habits in their life to boost and create the best intimate experiences they have ever had.
Researchers have found that women can lower their pitch and dial up their hoarseness in their voice to sound more attractive and sexy. However, men don't have the ability to do the same but traits like confidence and intelligence are still found to be highly attractive. Wearing a nice cologne, keeping yourself trimmed and carrying yourself out in good and stylish clothes does the job of pumping your sex-appeal very well. Some men also like to wear men's hot underwear like men's g-strings, bikini underwear for men and mens thongs to raise their sex-appeal. And sexy underwear for men actually works out pretty well when it comes to pumping your sex-appeal.
Why men's hot underwear?
There are moments when your men's exotic underwear should make a bold statement about you and your sex drive. All of this reflects your sex-appeal towards others. In order to make those erotic moments more sensual and seductive, hot underwear for men is what you should be thinking about. When duty calls, hot men's underwear is there for you. men's thongs, men's bikini, and men's G-strings are considered as men's erotic underwear.
Basically, 3 of the following underwear styles are considered to be some of the sexiest men's underwear available
Men's bikini underwear-
Men's bikinis is usually very low rise with a leg opening which is higher and provides minimum coverage to your back. The design is rather simple yet amazing with a string that stretches across the back leaving the back open. To do more with less, the bikini underwear is available in delicate sheer fabrics for a soft and see-through view of your manhood.
Men's G-string underwear -
Since men's g-strings and other exotic men's underwear designs have very minimum fabric with high cuts, making things down there light and breezy. Men's G-strings are supposed to increase the pleasure and pleasing benefits of a man.
Thongs for men -
Thongs for men are designed using an extremely narrow strip and delicate pieces of fabric to enhance your front profile. So slid into one of your role-playing leather thongs and experience the increased levels of pleasure. What could be more enticing and seductive than a sexy men's underwear which reveals your manhood yet manages to cover it at the desired point at the same time?
Things to keep in mind while buying mens hot underwear
Always pick the right size -
If you want things to work out and be in your control, then you gotta choose the right size of your men's hot underwear. Choosing the right size helps your jewels to stay in place and there's enough room still left for your groin to breathe. Buying a bigger size will make the pouch of your men's exotic underwear look saggy, whereas, a smaller size will suffocate the life out of your manhood.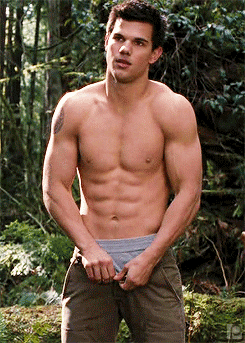 Choose the right fabric -
Choosing the right fabric of your men's underwear also plays an important role in keeping your sexual parts healthy. The right kind of fabric will enable proper ventilation down there in order to ensure clean and dry genitalia. Therefore, choosing the right size and fabric of your men's hot underwear will make you feel like that specific piece was specially designed for you.
Mens sexy underwear has the ability to boost your charm by providing the desired look to your package. With endless options and varieties to choose from, one can either go for Nylon, polyester, spandex for that sexy look or maybe something soft and see-through like sheer fabric. Sex appeal is all about looking confident and attractive in whatever men's sexy underwear you wish to sport.