Tips to reinvent your Fashion Quotient
Posted on June 05 2017
What does the runway fashion model to look different from the rest of the crowd? Has this question popped into your mind ever? Well, here's the answer. They do nothing, but reinvent the trend and add a whimsical flair to the regular style. It may appear unrealistic to you if someone says that looking like a runway fashion model is easy. However, there's nothing that these models have and you don't. Looking stylish and dapper is achievable. You just need to make a bit of alteration in your fashion quotient. However, you need to adopt the sassy and voluptuous styles that the ramp walkers adopt. You can achieve your goals despite staying simple and subtle.
For all the man looking to reinvent their personal style, here is few easy step that can help maximize your style. Have a look.
1. Get rid of the old stuff
Nostalgia is a good thing, but not always. Most men are in a habit of sticking to the old clothing style. Getting rid of the stuff that you wore in college may be difficult for you, but you've got to do it someday. Make room for the new trend in your closet by removing the old fashioned stuff. The rugged and sagging jeans, slogan t-shirts, multi-colored jackets and jazzy wristbands should be removed instantly. Simple is the next smart. So, upgrade your wardrobe with the elegant and sophisticated items. The things you wear should compliment your personality. It should give you an edge over others instead of giving you an over the top look.
2. Do not follow the trend religiously
Getting new and fresh stuff doesn't mean that you have to follow the trend blindly. Rejuvenate your fashion sense according to the time, but make sure that you are not suppressing your true self. Following your heart is always better than trying to fit into the trend. Just stay aware of what's in and out of fashion and then improvise your style accordingly. Always remember, fashion is a trend, but the style is within a person. It is up to you, how you carry it.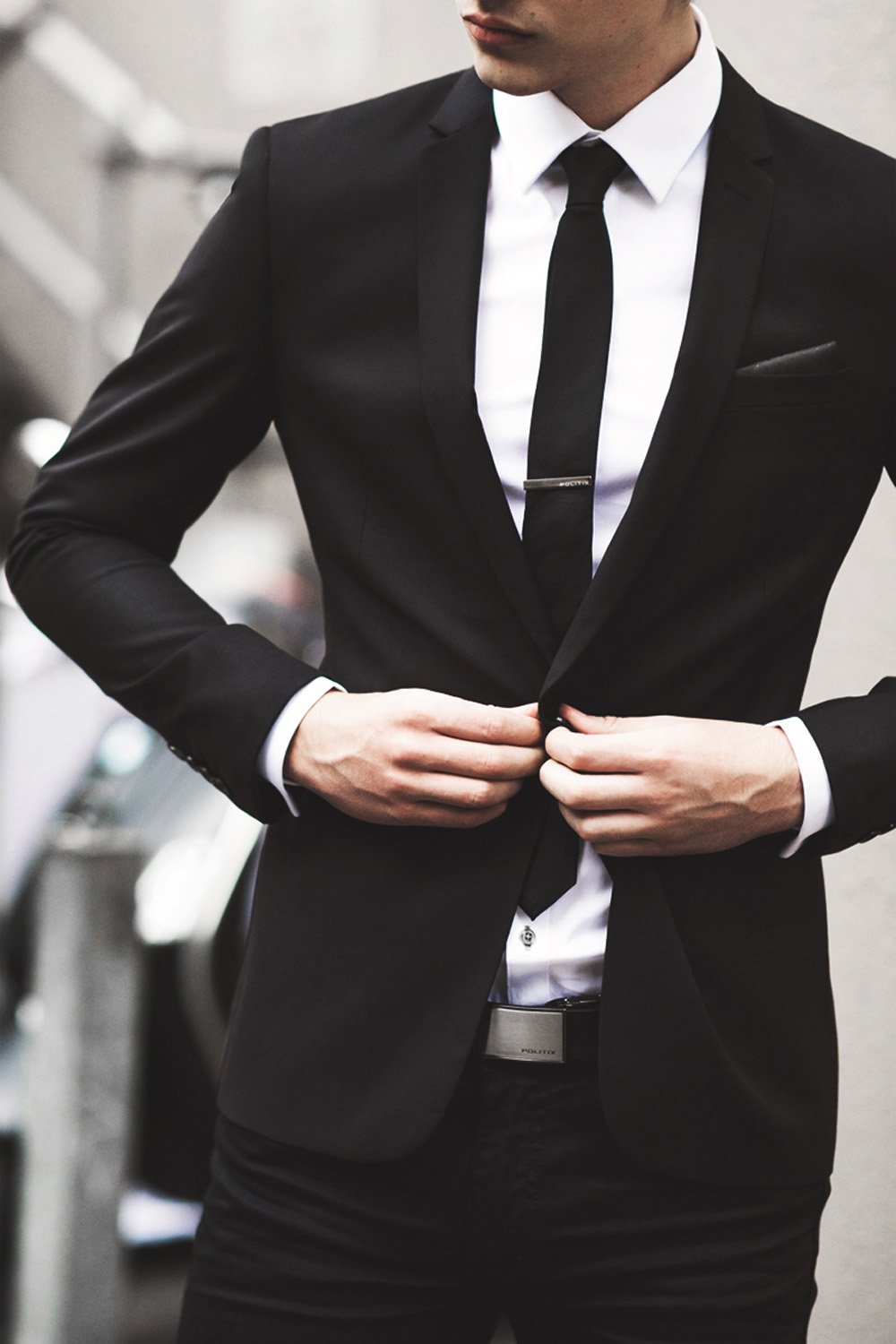 3. Go for tailored fit
One thing that has an instant effect on your appearance is the fitting of the clothing. The clothes should fit the body you have now and not the one that you aspire to have. People, both men and women, are in a habit of buying a size smaller clothes with an intend to loose weight. Not only this, some men are even in habit of wearing a shirt that would fit their fathers. Well, the loose fit may be relaxing, but it makes your style suffer. Properly fitted clothes drape your body and accentuate the lines of the frame. So, get your clothes tailored before you don them on any event.
4. Accessorize well
Accessorizing your attire can effortlessly give it an edge. In fact, the clothing together with the appropriate accessories add character to your look. You need not be overdressed with flashy jewelry. Just keep it subtle and as per to your personal character and clothing style. Even a stylish scarf or a classic timepiece can add value to your overall look.
5. Consider the underneath fashion
Men's underneath fashion is one of the most underrated aspects. You may consider your undergarment as just any other apparel that covers your privates, but it plays a very important role in your overall attitude. Just upgrade your drawer from the conventional tighty-whiteys and the change will reflect on your overall personality. Reason being, the modern undies are made up with modern technology and contemporary fabrics. The sexy styles of
men's underwear
like the
lace underwear for men
can give you an erotic sensation and boost your self-confidence. Moreover, some of the undies such as the
pouch underwear
provide enhancement contraption to your front profile. This not only accentuates your personality, but even reduces abrasion, sweat secretion, and other related issues.
6. Stay clean and fresh
Self-grooming contributes to your fashion quotient. So, groom yourself well. A man who smells nice will automatically attract more attention. So, stay clean, fresh and wear a soothing men's cologne. Wear clean and well-ironed clothes. Along with the clothes, even the footwear should be well-polished and shining.
Just a bit of change in your lifestyle can help you invent your style statement. Were these points helpful? Do share your views below.